CAPTAINS!

Today is the day. THE BIGG DAY!

WAR PIRATES has officially launched WORLD WIDE as of 15 FEB 2017!


You can now play it for FREE on Google Play and the Apple App Store!

Download the game here: https://goo.gl/lvjGg3


Help us spread the BIGG NEWS by SHARING the official announcement on facebook HERE.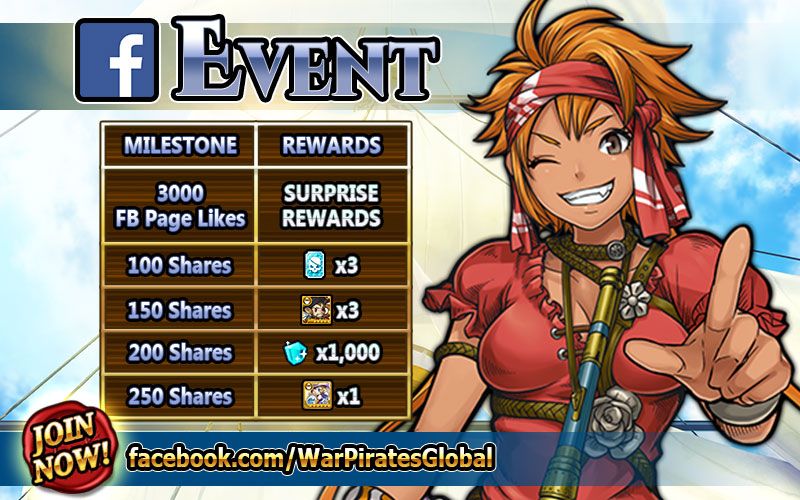 Unlock precious booty for everyone as we reach all the milestones together!

HURRY! Invite your friends now and build your very own crew of fearsome pirates!

We'll see you at the realm!

-The War Pirates Team

Follow War Pirates on Facebook | Twitter | Instagram