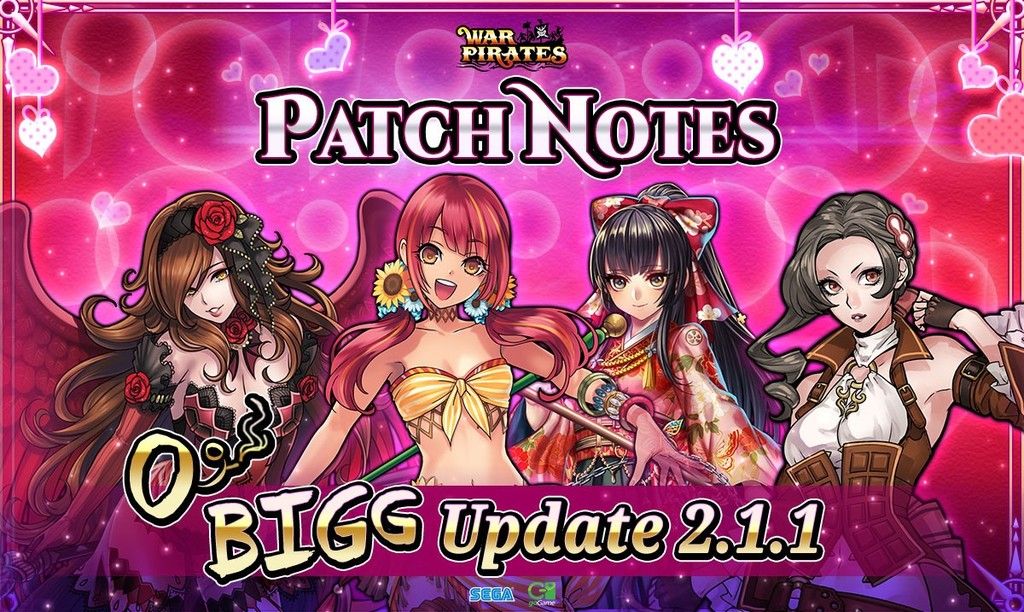 ​

GAME BALANCE ADJUSTMENTS
● Player Level Limit Opened to Level 70
● More Gem Rewards for Every New Level Reached!
● Battle Update: When battle starts, all pirates and ships from both parties will initiate actions at the same time!
NEW LOADING SCREENS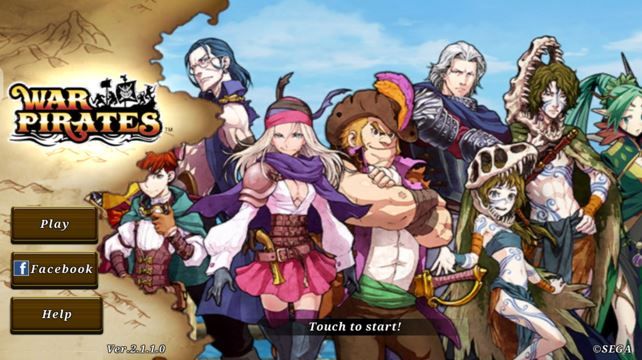 NIGHT HIDEOUT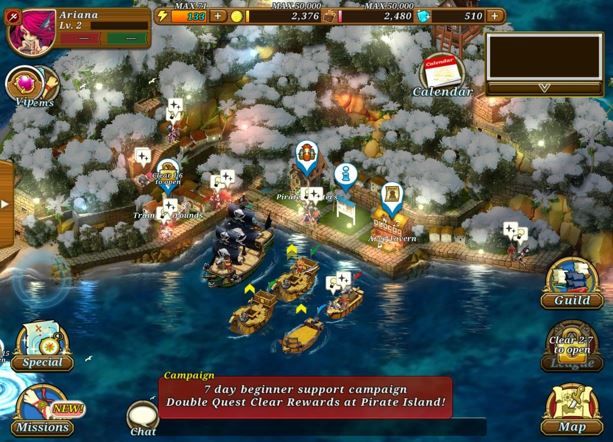 PIRATE RESERVE

This new landmark will make the deployment of your crew a lot easier!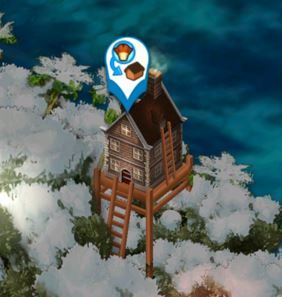 Pirates kept in the Pirate Reserve will not appear in the line-up options of your battle screen. They also can't be used for strengthening, evolving, special awakening or selling. Pirates that you set as the leader or defending cannot be put in Pirate Reserve.
CHAPTER 2 PROLOGUE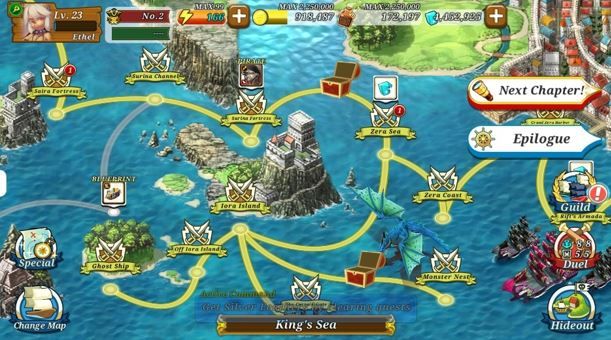 BOOTY RUN

What's Booty Run?
Booty Run is a special map that will be replacing the Bloodline. Here you can complete a series of quests to get rewards. You will also encounter BOSS quests that upon clearing, allows you to reclaim rewards every day! But beware that the further you go in this map, the stronger the enemies you'll be facing.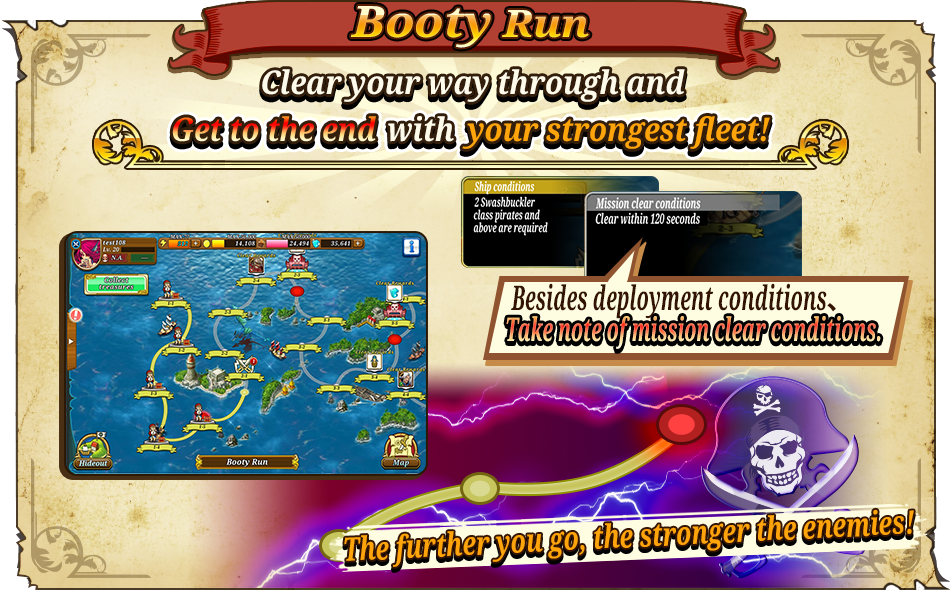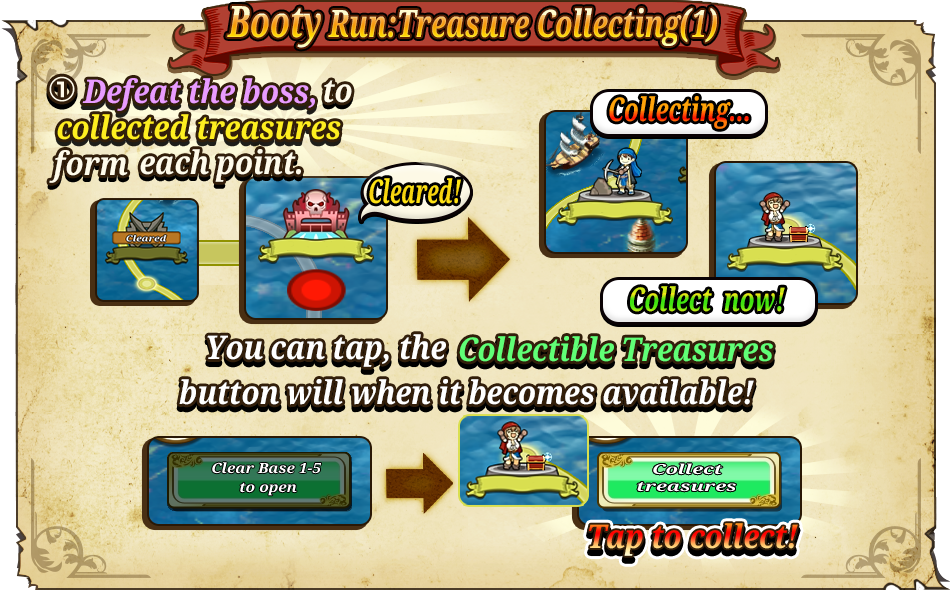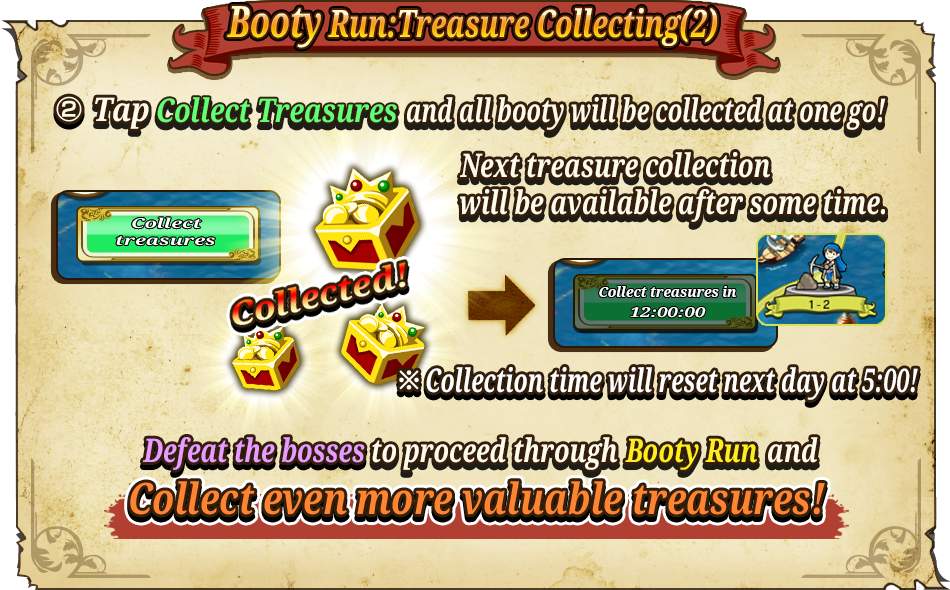 *The button 'Collect Treasures' will be unlocked after clearing Quest 1-5 on the next day.
*The 'Collect Treasures' button can only be tapped once and will refresh the next day.
​
Daily Missions Update

Since we will be saying goodbye to the Bloodline, we'll also have to say our goodbyes to the daily mission "Shipwreck Treasure Hunt" and "Challenge of the Demon Sea". They will be replaced by a new daily mission connected to the Booty Run, "Gather the Promised Treasure" which will reward x15 Stamina upon completion.
TREASURE ISLAND UPDATE
Treasure Island now opens new areas to collect resources!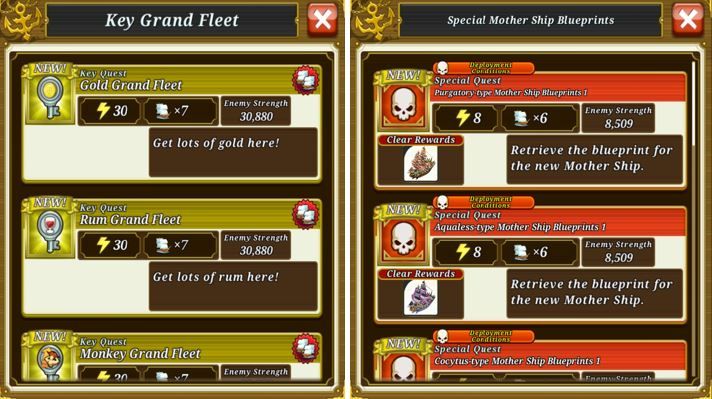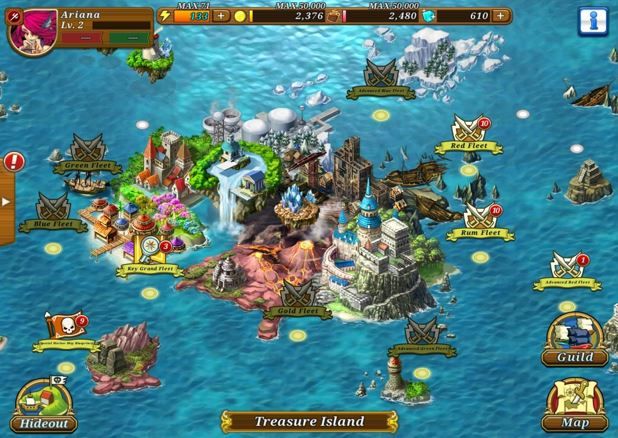 NEW MOTHERSHIPS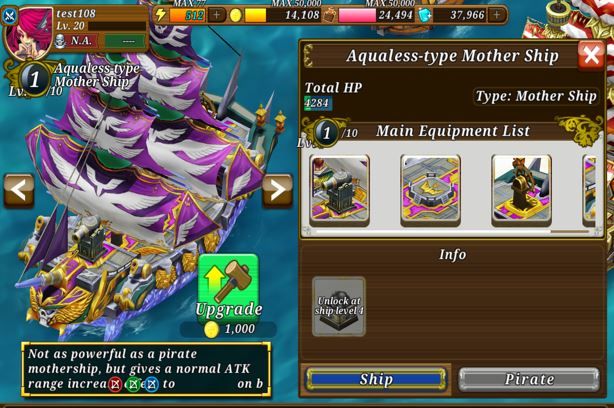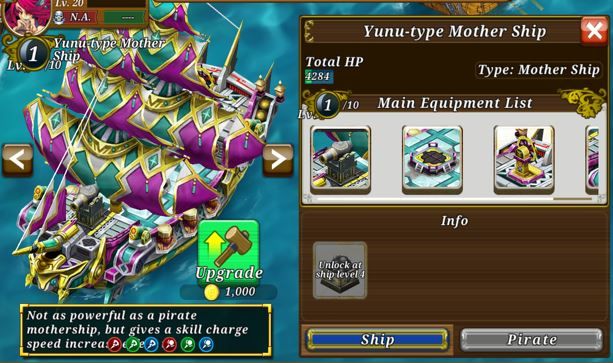 NEW RAID KEY UI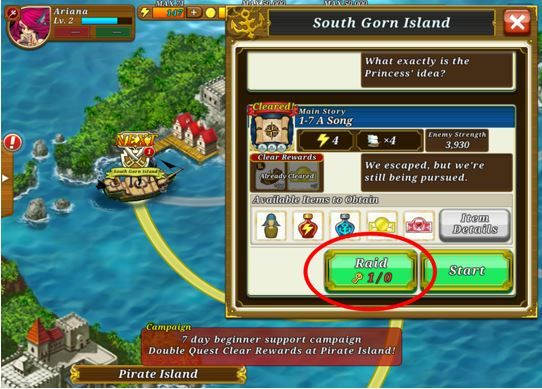 Let's you see the total amount of Raid Keys you have remaining.


NEW BATTLE UI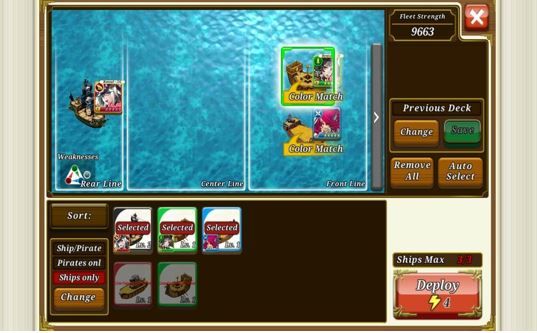 You can now save your lineup and sort your pirates/ships with more convenience!
NEW TAVERN UI


●
Now includes 4 Stars Above Ticket Recruit
● 5 Stars Ticket Recruit
● Guild Ticket Recruit
● League(PVP) Ticket Recruit
​
​
​
NEW ITEMS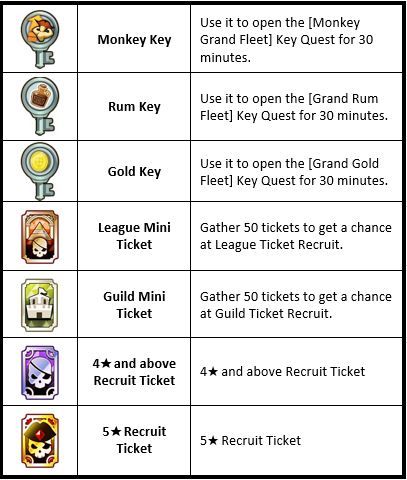 NEW SPECIAL AWAKENING CHARACTERS

NEW SPECIAL AWAKENING CHARACTERS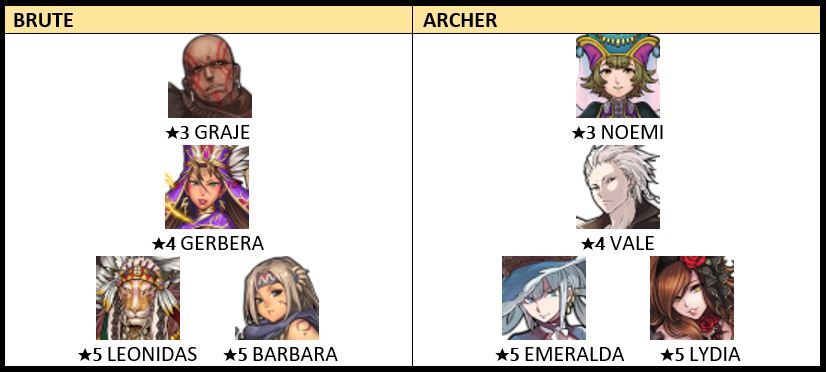 ​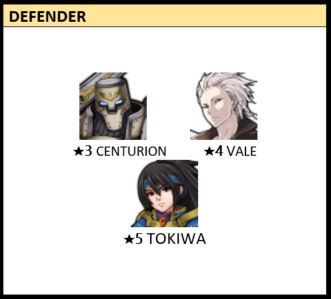 GEM SHOP UPDATE





VALENTINE'S DAY LOGIN BONUS
Start: 15.02.2017
End: 24.02.2017
·
Day 1
- Gems x520
+
Stamina x100
·
Day 2
- Gems x1314
+
Raid Key x50
·
Day 3
– Recruit Ticket x3
+
★5 Flint x1
·
Day 4
- Gold key x1
+
10,000 Gold Ticket x 5
·
Day 5
- Rum key x 1
+
10,000 Rum Ticket x 5
·
Day 6
- Monkey key x 1
+
★5 Ookie x 3
·
Day 7
- ★5 Kikkie x 1
50% LESS STAMINA AT TIDE OF TRIALS
Start: 15.02.2017
End: 19.02.2017
BONUS DAILY MISSION
Start: 20.02.2017
End: 24.02.2017
· CLEAR 5 QUESTS - Stamina x30
· CLEAR 10 QUESTS - Stamina x40
· CLEAR 15 QUESTS – Stamina x50
· FIGHT 3 DUELS – Gems x50
· FIGHT 5 DUELS – Gems x60
· FIGHT 10 DUELS – Gems x100
VALENTINES SPECIAL RECRUIT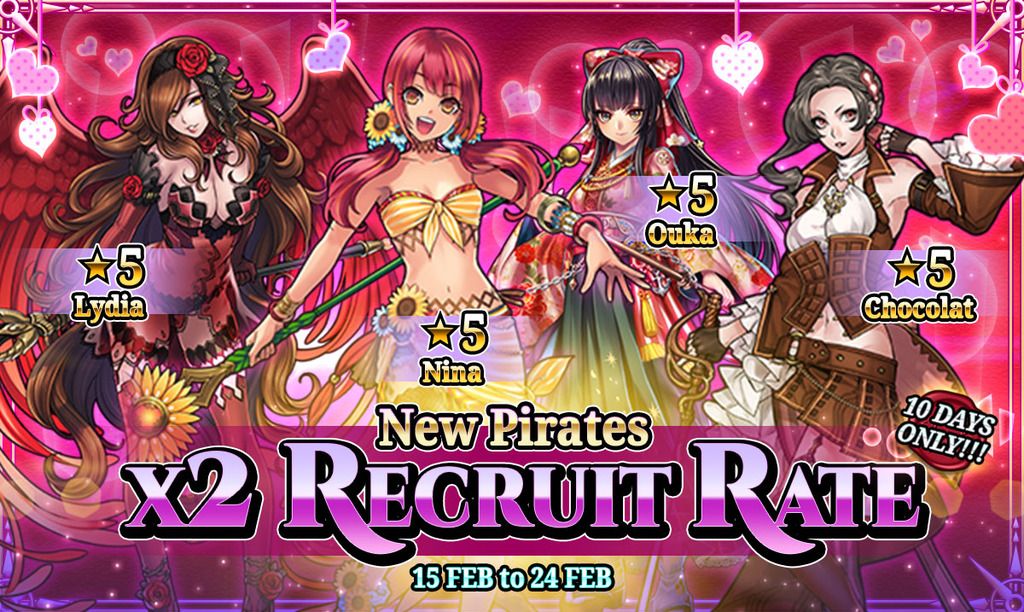 ★5 Gorgeous Assassin, OUKA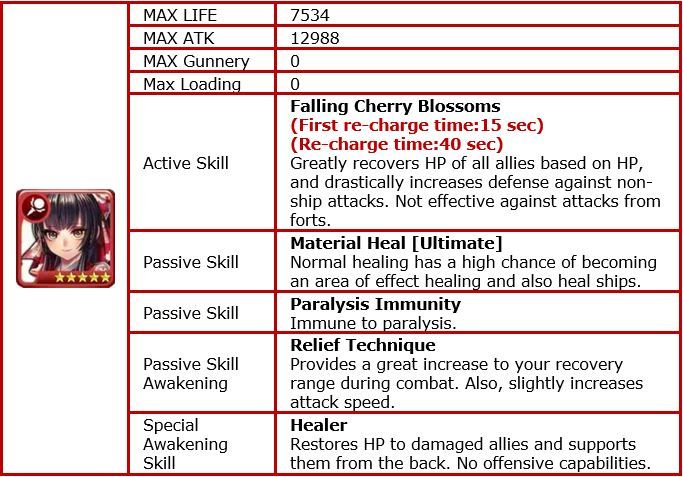 ★5 Summer Girl, NINA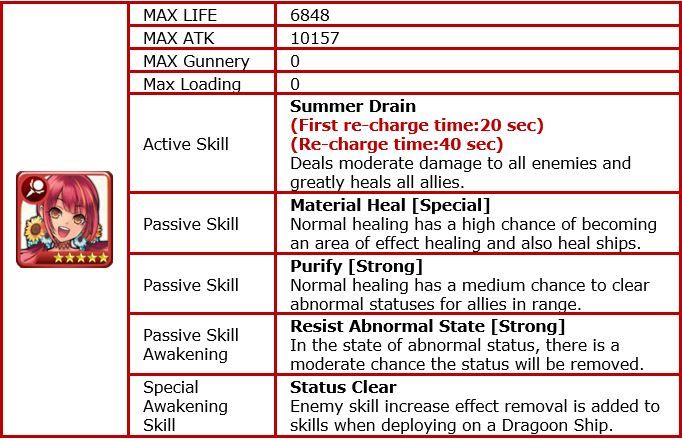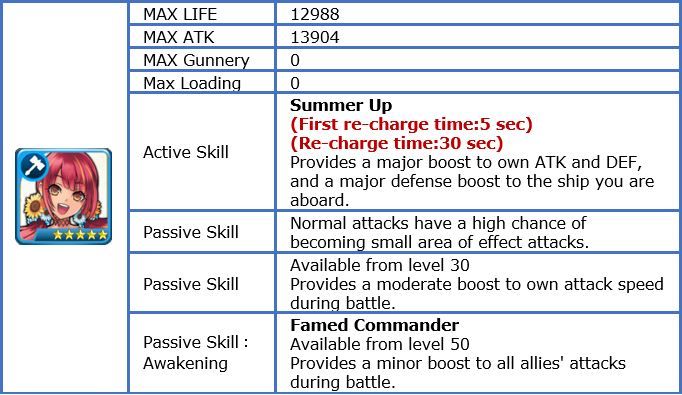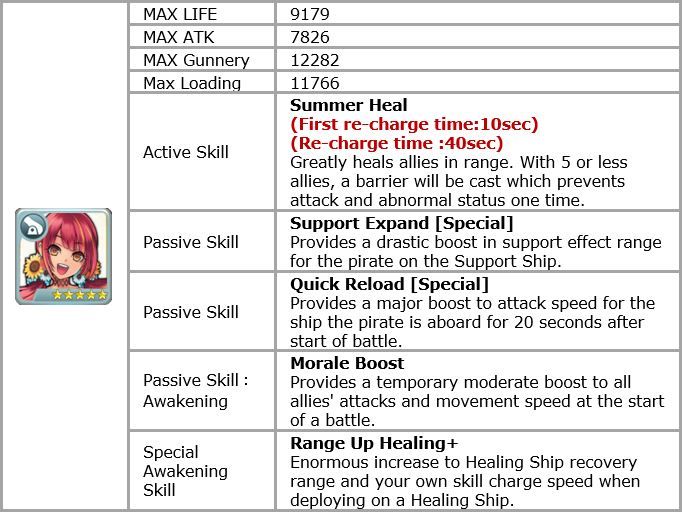 ★5 Choco-Lady, CHOCOLAT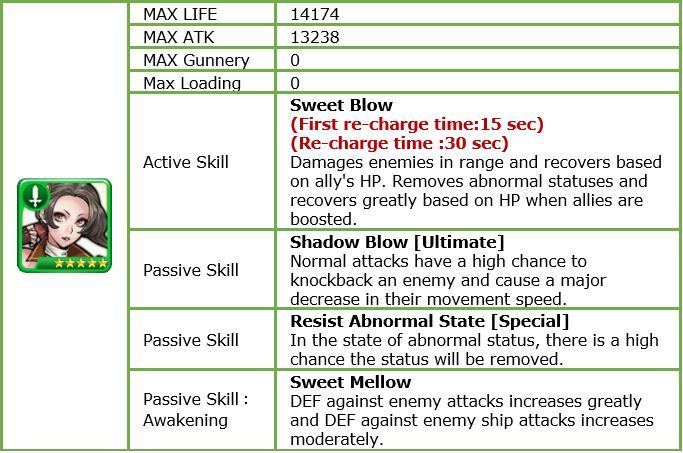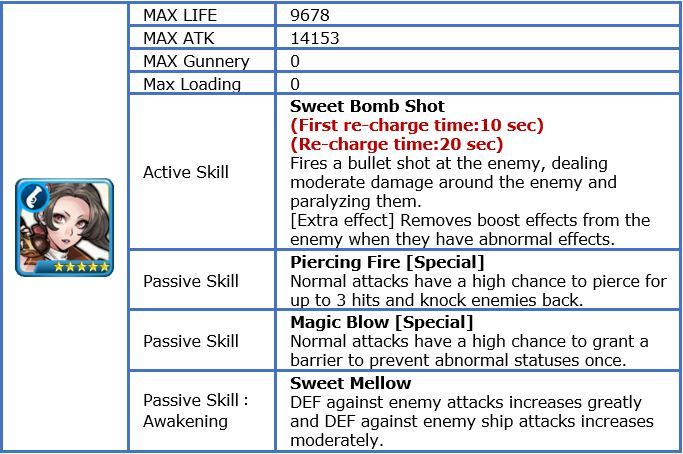 ★5 Lilith the Pirate, LYDIA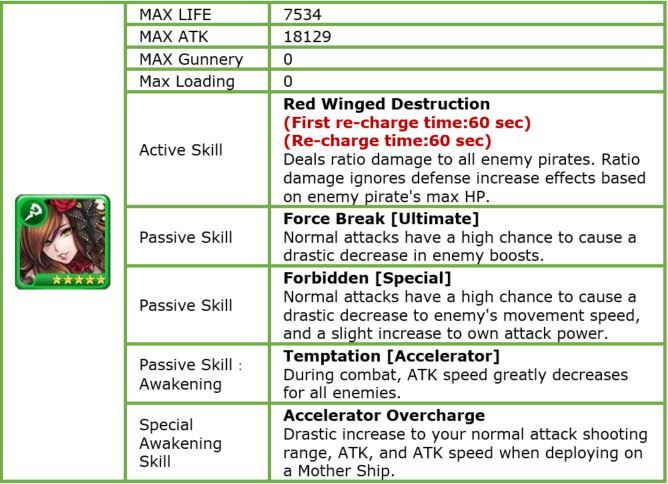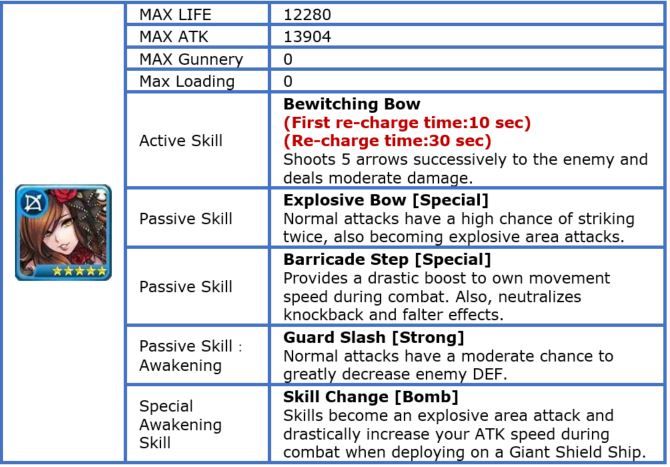 DOUBLE SWABBIE DROP EVENT
Areas: All Maps
Start: 15.02.2017
End: 20.02.2017
GEMS REBATE
Start: 15.02.2017
End: 24.02.2017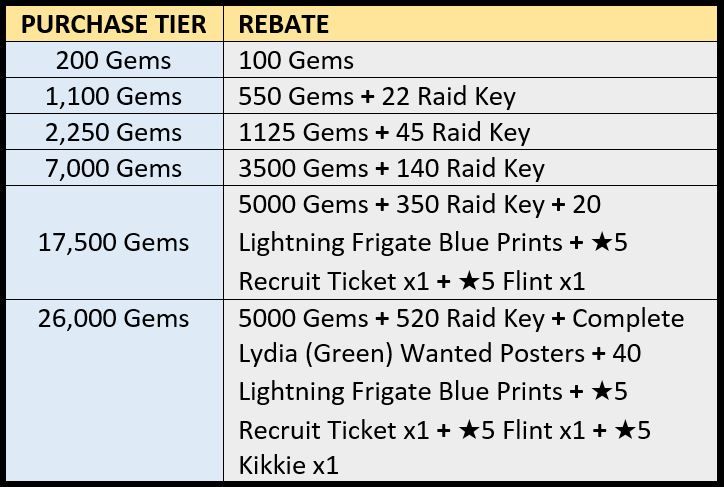 *Player will get rewards when they purchase the gems with a certain amount during the event period.
*Rewards will be given after the event
*Rewards are not stackable
GUILD CHAIN BATTLE
Start: 20.02.2017
End: 24.02.2017
ADDITIONAL DAILY MISSION
● Play Chain Battle Once – Silver Feather x150
● Play Chain Battle Twice – Silver Feather x300
GUILD RANKING COMPETITION
-
The War Pirates Team
Follow War Pirates on
Facebook
|
Twitter
|
Instagram